There was a time not so long ago when anything learned online was considered substandard when compared with knowledge gained in a traditional brick building in musty lecture rooms with wizard professors waxing lyrical about the things they love (and loathe). With the quality of MOOCs provided by everyone from Coursera to MIT nowadays, however, the true value of online learning is seen as something to be celebrated and held in the esteem it truly deserves. Learning, after all, is learning: however, wherever, and by whatever means you choose to do it.

So what does online learning mean for the noble deed that is learning a foreign language? Can the technology and software of your humble laptop ever truly replace face-to-face learning in an actual classroom?

What do we mean by online?
An excellent question, even if we do say so ourselves. Anyone who is anyone is probably aware of the plethora of apps you can download that promise to teach you languages in your free time and allow you to do something productive with those precious minutes instead of playing Candy Crush. Some of these even offer a kind of electronic certification that you can brandish on your CV or resume to show that you too are in the process of learning, and that this particular transferable skill makes you the candidate to choose amongst a group of interviewees.

As well as those apps there are a literal ton of websites offering everything from free language essentials for when you are travelling to full blown courses with assignments, tutors and tests, and real certification at the end of it. 'Regular' universities and colleges across the globe also offer online versions of their courses that are free and fun things to do to enhance your travels, or paid for and certified, and will potentially help you get the job of your dreams.

And since the entire world of freelancing has thrived exponentially with the sheer ease of teaching what you know best from the comfort of your own couch or favourite cafe, learning a language by means like Skype is truly an option to consider.

Learning by Skype
We hear you. We know that skeptical scowl you're pulling even if we can't actually see you. But hey, if we Skype, we will see that scowl! And we could even scowl back! How much fun will that be!
But honestly, think of the possibilities of learning a language by Skype. Skype bridges the gap between online learning and face-to-face studying – because you are face-to-face – through your webcam! Feedback is instant, collaborative tools such as Google Docs allow for real time interaction between teacher and student, and the scope for realia for teaching useful, interesting language is truly limitless.
Learning a new language? Check out our free placement test to see how your level measures up!
With Skype, you can learn at any time you choose (so long as you have a willing teacher). You can learn in your pajamas, in your boardroom on your lunchbreak, technically even sat in your car as you wait outside for the kids to finish school (not, we hasten to add, whilst actually driving). Skype lessons allow real international learning to take place, and to add to this already incredibly long list of the positives, learning by Skype gives you real life listening experience of what it is like to communicate by Skype – so the next time you have an international conference at work your ears will be that little better tuned in to what the person on your screen is saying.

Of course, like with all methods of learning there are negatives. A good internet connection is a must, students must do some digging to make sure they are getting real, qualified teachers rather than wannabe ones who think that just because they can speak the language as a native means that they have the capacity (and patience) for teaching. Prices can vary vastly, and if you haven't ever learned online before – or even used Skype – the very idea can be daunting. We, as language professionals, strongly believe that this particular daunting idea is one that worth overcoming.

Different strokes for different folks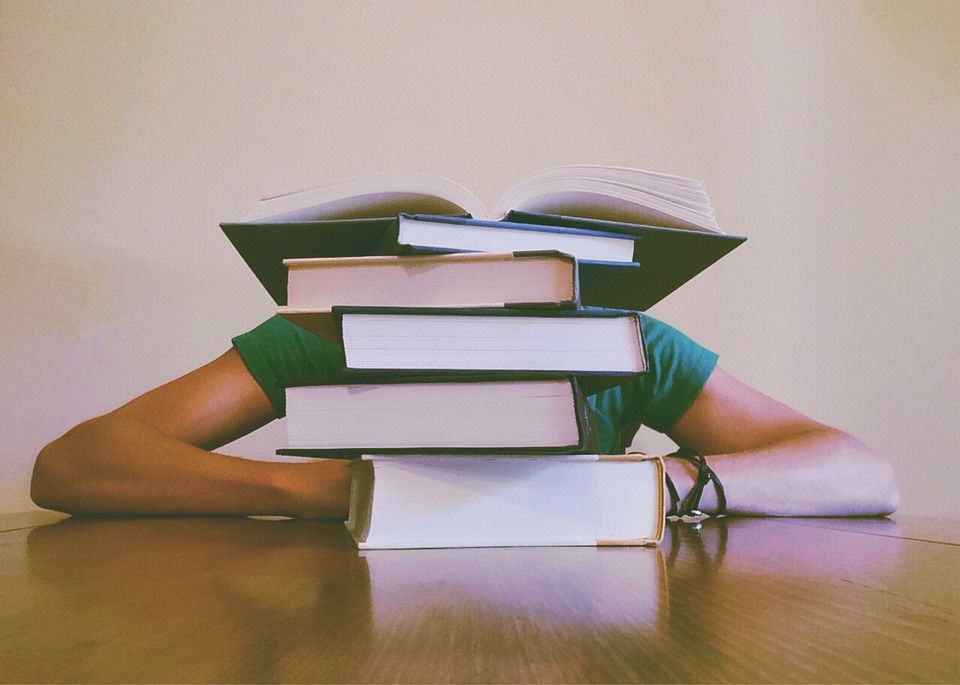 Photo via Pixabay
At the beginning of this article we posed the question can technology and software ever truly replace face-to-face learning in an actual classroom? Tech-savvy folk will say yes, technophobes will say no; we propose something in the middle of that. Some people simply learn better in a classroom environment; there is nothing wrong or shameful about that. However for those who are comfortable and confident enough to embrace the technology available, online learning truly allows you the ultimate flexibility to pick up the skills that you need to improve your day to day life – without it become a hindrance on your daily routine.

Something worth considering when those all-important new year's resolutions start to be dreamed up in the next few weeks, yes? We are going to be taking a closer look at the importance of technology in language learning over the next few weeks. Next time we will consider the importance of tools that translate for us; are they nothing more than a very helpful aid, or an actual replacement for our translation needs?