The Best Punjabi-English Translators and Learning Resources
Primarily spoken in the Punjab region of South Asia, which encompasses parts of India and Pakistan, Punjabi is spoken by more than 125 million people in the world. This makes the Punjab dialect the 10th most spoken language in the world. However, when it comes to Punjabi-English translation, the task can be a difficult one!
Punjabi is an Indo-Aryan language and its grammar rules and sentence structure differ greatly from English. This means that when translating Punjabi to English (or vice versa) a translator must have an intimate understanding of both languages before beginning the work.
→Sign Up Now: Free Trial Tamil Lesson With a Native Speaker Teacher!←
And, while finding Punjabi-English resources and resources may not be as easy as finding Spanish-English translators, there are a few online platforms that every Punjabi learner should be aware of.
In this article, we will explore some of the best Punjabi -English online translators and other resources that can aid in your language-learning journey.
The Best Punjabi – English Translators
If you are a language learner, I'm sure you are aware of how valuable it can be to have access to a good translator. Whether it's a document, a romantic email, or even a resume, these professionals are up for the challenge!
1.   Google Translate: The #1 Translator in the World
Widely recognised and utilised online translation tool.
Allows users to input Punjabi text or sentences and receive instant English translations, and vice versa.
Offers audio pronunciation of input and output
Provides a user-friendly interface and is available as a web platform and mobile application.
2.   ChatGPT: The Most Intelligent Punjabi – English Translator?
An advanced AI-powered language model designed to assist users in generating human-like text.
Users can type English phrases or sentences, and ask ChatGPT for an accurate Punjabi translation.
Offers additional benefits such as natural language processing and the ability to engage in interactive conversations.
You can also ask ChatGPT to make to change the tone and register of the output, adapting the text to suit different contexts.
ChatGPT also answers language-related questions, whether it be grammar inquiries or historical concerns.
3.   Easy Punjabi Typing: A Trusted Punjabi-English Translator
A specialised online Punjabi-English translator that aids in typing Punjabi text in English.
Allows users to type phonetically, and the tool automatically converts the text into Punjabi script.
Great for those who are not familiar with the Punjabi keyboard layout.
This Punjabi-English translator is evolving day by day to make translations more intelligent and accurate.
Brings an educational section on Common Punjabi Phrases and their English equivalents.
4.   Typing Baba: Punjabi Writing Made Easy
Similar to Easy Punjabi Typing, Typing Baba is a user-friendly Punjabi-English / English-Punjabi translation software.
Users can type Punjabi words phonetically in English and receive instant transliterations.
Translated text can be downloaded into a file for later use
Features an informative section on the history of the Punjab language
Other Punjabi – English Resources
Having a good Punjabi-English translator is great when you need to know the meaning of a specific phrase or produce a document fast in the target language.
However, if you want to really improve your language skills, you'll need to complement your learning with other resources.
Here are four platforms that every Punjabi learner should start exploring today:
Forvo: The best website for Punjabi Pronunciation
Forvo is an excellent resource for improving your Punjabi pronunciation.
It provides a vast database of recorded audio pronunciations of words in various languages, including Punjabi.
All you have to do is look up the word or phrase you want to hear, and you'll be able to listen to native speakers saying these terms out loud. This will help you develop a natural and authentic accent.
MyLanguageExchange: Punjabi-English Peer Learning
MyLanguageExchange is an online platform that connects language learners worldwide for language exchange.
Users can find Punjabi speakers who are interested in learning English and engage in language exchange sessions for free.
This platform offers an opportunity to practice speaking Punjabi with native speakers, improving not only fluency but also cultural understanding.
Listen & Learn: Tailor-Made Punjabi Lessons: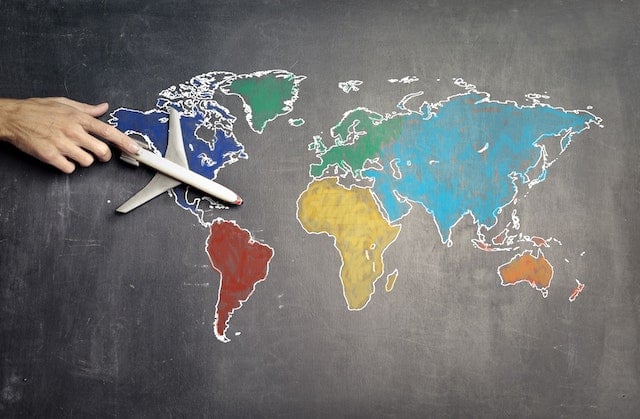 Listen & Learn is an online language learning platform that provides customised Punjabi lessons.
Professional Punjabi tutors offer one-on-one lessons based on your language goals and proficiency level.
Listen & Learn stands out from other language-learning platforms in several ways:
Both online and in-person lessons: You can choose to have your lessons in the comfort of your own home or offline with a teacher.
Flexible schedules: We provide lessons at any time of the day, making it easier for busy learners to squeeze in their studies.
Qualified teachers: All of our tutors are native Punjabi speakers with years of experience in teaching the language.
Tailored lessons: Your teacher will customise their materials and teaching approach depending on your preferences, goals, and learning style.
As you can see, while finding Punjabi-English translators and resources may require a bit more effort compared to more widely spoken languages, there are still plenty of options available for you.
→Sign Up Now: Free Trial Tamil Lesson With a Native Speaker Teacher!←
Whether you decide to use a machine translator or enrol in a Punjabi course where you live, the key is to find the right resources for your level and goals.
At Listen & Learn, we are passionate about helping language learners reach their goals and have the best learning experience possible. So, whether you want to improve your writing skills, enrich your vocabulary, or simply learn Punjabi for travel, culture, and fun, we are here to help.
Contact us today to find out more about our Punjabi courses!