Teaching English abroad is a dream for many, whether it's as a subsidised way of seeing the world or the first step in moving to another country. But how do you go about teaching English as a foreign language? Here are some tips to get you started on your English teaching journey!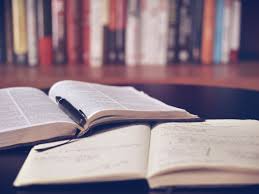 Get qualified the right way
There are literally thousands of TEFL (teach English as a foreign language) courses you can buy online promising you how quickly you will be in your very own classroom. And while some of the material might be very good, having an actual basis in all the pedagogy necessary for teaching English as a foreign language, a lot of these so-called courses are worth nothing at all. A good TEFL qualification will give you real, actual classroom experience in front of students, peers, and tutors. This will make all the difference when you begin to apply for work.
Learning a new language? Check out our free placement test to see how your level measures up!
The big names
CELTA and TOEFL are the two top names for turning yourself into an EFL teacher. Both require classroom learning experience, and both are going to cost you. Shop around for the best deals; you might even find it's far cheaper to go to your intended destination to study your course there. And who knows? This might provide the perfect opportunity for you to find schools in the area looking for teachers and give you your first foot in the door.
Both the CELTA and TOEFL offer part-time and online versions of their courses as well, so if you're still working your regular nine to five, this is a good place to start without giving up all that familiarity just yet.
Research!
Every country that is a possible destination for your first teaching experience will do things differently. Be sure you know what you're getting yourself into before you go. Some countries will have vigorous health checks for you to go through before starting. Others might need police background checks before they will even let you set foot in a classroom. The schools who offer you a contract might help with visas, accommodation, or might not offer anything at all. Check everything; even if you think you're asking too much. Some might not be upfront about how you'll get paid, the age groups you're teaching, and the amount of hours you are expected to teach. This is your life and your opportunity. If a school isn't willing to disclose this information before you even set off, this is not the school for you.
Language skills
One of the key things you will likely be taught no matter what route you take to EFL teaching is that you should avoid speaking to your students in their native tongue. It is best to act as though you don't understand a word even if you do. The moment your students realize you understand their language is when they'll start asking questions in it, instead of working to improve their English. Though that is not to say it isn't helpful to learn at least a few words! You will want to know words that will get you around a staffroom, whether that is to access resources and equipment or to know how the coffee machine and photocopier works.
Build your resources
You are going accumulate a lot of material as you begin to teach. There can never be too much! Any EFL teacher should arm themselves with three things. One, lesson plans you can teach over and over without having to even think about it in case you are caught unawares. Two, a good, trustworthy grammar guide that you can refer to; trust us, you will trip up from time to time! And three, an image bank. Preferably on something like a tablet or memory stick, so that you always have something to talk about with your students if nothing else goes to plan.
Social
Teaching EFL can be lonely! Take advantage of staff outings, participate in quizzes at the local pub, or whatever other activities you can find for fellow EFL teachers and expats. Some schools will host events for students and teachers to get to know one another, like movie nights or five-a-side football. And if you take on a little private tuition then don't be surprised if your students want to socialize with you as well! Know your limits as what was what level of contact might be professional or not.
Above all else have fun as you teach English as a foreign language. You are in for quite the ride!