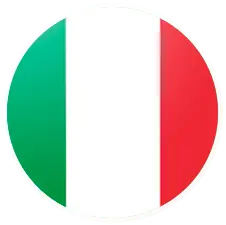 Italian Lessons in Melbourne
Italian is known worldwide for being the language of arts and music. Many of the most well-known operatic works were composed in Italian by artists like Puccini, Verdi, Rossini, and Bellini. Even Mozart, who was Austrian, wrote many of his operas in Italian. So, if you are a music lover, it makes sense that you start learning this beautiful language. Contact us at Listen & Learn to make it happen! Our professional tutors will prepare personalised courses, so you can learn in a fun, interactive way and with materials of your choosing. If you're a singer, learning Italian will help you get your pronunciation just right when you perform Nessun Dorma or O Mio Bambino Caro.
And learning Italian will not only be useful when listening to or performing music but also to travel. Did you know that Italy is the country with the most UNESCO world heritage sites on the planet? If the country is not on your bucket list, it should be! Knowledge of Italian will certainly enhance your trips and help you communicate with locals, so you can make new companions and discover wonderful secrets kept hidden from most non-Italian-speaking tourists.
And if you are looking to use your new language skills to socialise, you'll be glad to know you can do so without ever leaving Melbourne. With more than 3,000 Italian speakers, the Italian community living in the city is considerable and you will not run out of opportunities to practise with them. For example, you can join the weekly gatherings of the Melbourne Italian Language Meetup to meet like-minded people and put your Italian to use.
So, reach out to us at Listen & Learn today and we will start preparing lessons that make use of opera recordings, Italian books, movies or series. With so much to keep you interested and motivated, we are sure you will become proficient in no time!