THE LISTEN & LEARN TRAVEL SCHOLARSHIP IS A $3,000 USD FUND FOR ONE LUCKY UNDERGRADUATE OR GRADUATE STUDENT TO LEARN A LANGUAGE AND EXPERIENCE A FOREIGN CULTURE LIKE NEVER BEFORE!
There is no better way than to master a new language than to immerse one's self among the people that speak it. So, if you want to improve your Spanish or Portuguese by travelling Latin America, then apply today!
Entering this incredible programme is very simple. Just fill in the application form and submit a short video where you complete a Spanish or Portuguese tongue-twister of your choice. Once we have approved your application and created a dedicated profile page, share it with your friends and family to collect votes. The entrants with the most votes will be shortlisted into our final three, from where the winning candidate will be selected.

Remember, the purpose of this scholarship is to learn a language and embrace a once-in-a-lifetime travel experience. You are in control of where you travel and what experiences you enjoy on your trip. Our only condition is that the winning candidate must be prepared to share their travel experiences with the Listen & Learn community via regular social media updates.
Submitting your application is completely FREE! So, what are you waiting for?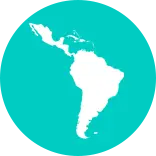 Start by considering where in Latin America you would like to visit. It can be one place or many.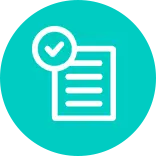 Complete your application HERE.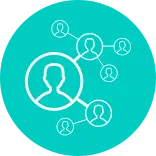 Start collecting votes by sharing your online profile.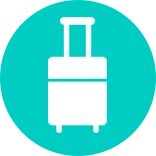 Learn the language of your choice with Listen & Learn and pack for your trip.
AN ENRICHING TRAVEL EXPERIENCE ABROAD
Are you a film student who has always dreamed about making a short film on the beautiful desert in Bolivia? Are you currently studying Latin American literature and want to visit the places that inspired Gabriel García Marquez and other famous writers? Are you learning about gender studies in Guatemala? Or are you a social science student who always wanted to study Argentina´s cultural diversity, a dancer who wants to join a Rio Carnival float at the Sambodrome, or a botanist who wants to explore the Amazon? Our Travel Scholarship can help you achieve your goals and give you advantage to develop your ideas, and truly learn the language, as you'll be surrounded by it day and night. We want to make sure you make the most out of your experience abroad and have the confidence to explore and feel secure in your destination. So, together with the $3,000 USD budget, you will receive 10 FREE online Spanish or Portuguese lessons to prepare you for your trip.
YOU DESIGN YOUR OWN ITINERARY
Do you or would you like to have your own travel itinerary? We will not interfere with your plans. Choose the destinations you want to visit and how long you want to stay! Whether you want to see as many places as possible, or get to know a few locations as intimately as possible, we want to help you have the most enriching experience possible.
MAKE IT MEANINGFUL
Meaningful travel is on the rise, especially in the form of "voluntourism"—literally, volunteering with social-good or eco-friendly projects while travelling. As a company, we strongly support those who have the passion to help others and contribute a positive social impact. But volunteering does more than benefit the local community: Helping others while travelling will transform your experience! You will put aside the tourist spots and interact with locals on a more meaningful level. You will have more intimate conversations with people and see how they really live in your destination. And you will discover the hidden blessings and hardships that visitors normally never experience. In fact, you will experience all this and more while improving your language skills and making profound friendships that will last a lifetime. If you would like to contribute toward volunteer or humanitarian projects during your trip, we will gladly support you and can even help find suitable programs that may interest you.